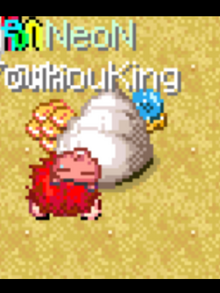 Hello, x) For those who play TWOM on Server TUTLERZ LANOS my name is TouhouKing. Im an Ranger, c: The king is back and will reach lvl50...
If your a noob lvl1-10 find me on the game x) ill be glade to help you. I will help you sell stuff teach you about the game and help lvl, get money n more for you x) Just PM on the game or leave me a msg on my Wikia xP xD
Dont worry If your still a noob I will get you who are the scammers and stuff for you can watch out for them x) and if you get scam ill either report to GM or Get your stuff back for you. Btw Im the nice person on the game x) feel free to chat or chill with me.
NEON RULES!!!!!!!!!!!!!!
Neon TWOM
Server TUTLERZ LANOS
Community content is available under
CC-BY-SA
unless otherwise noted.